Say hello to a lifelong prevention tool.
Personalized preventive medicine, in a mobile-first platform that does the work for you. Scientifically optimize your health, with your data, and prevent illness before symptoms even appear.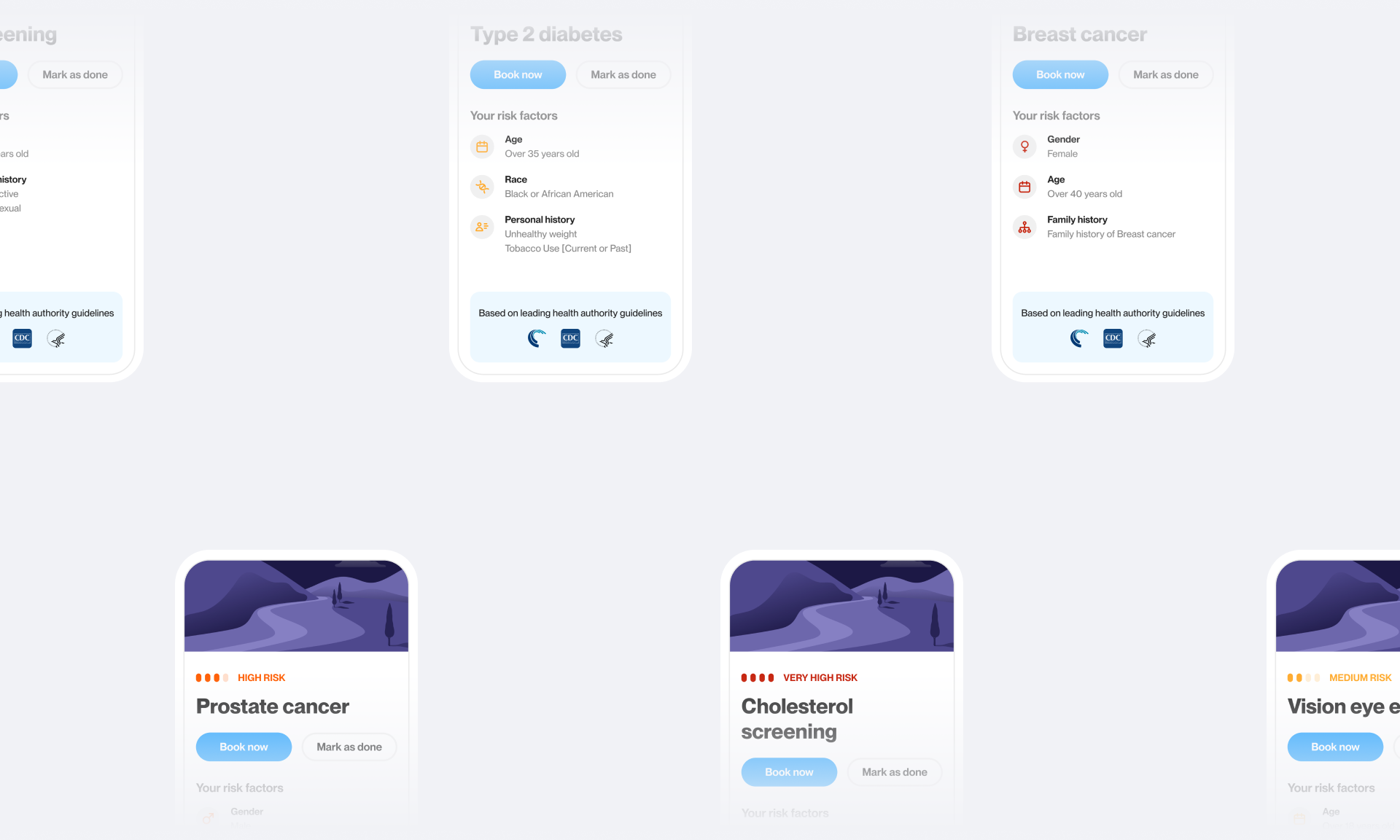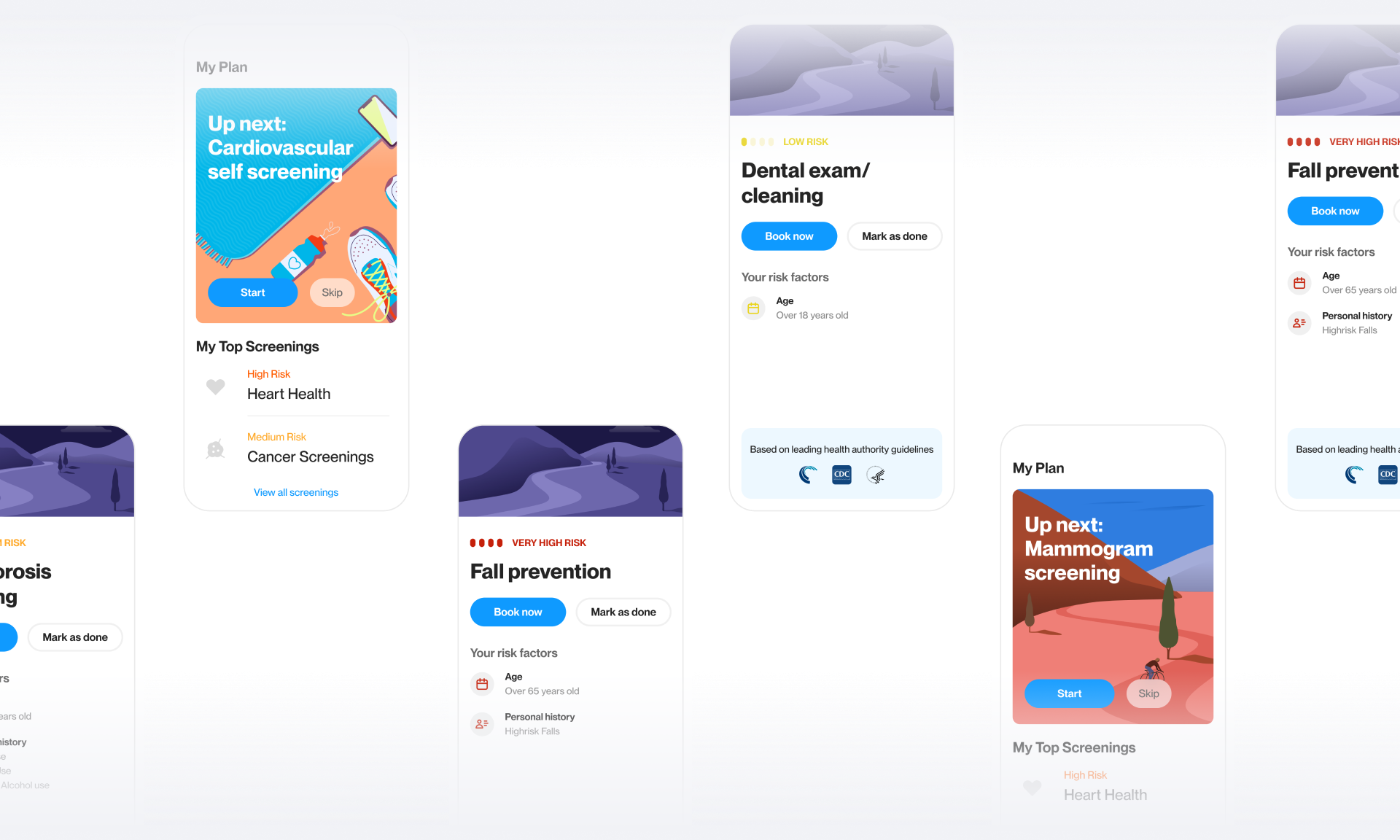 The Livez app experience
Livez is a seamless way for you – and your family – to make personalized prevention an easy part of your life. Automated and controlled from your smartphone. So you can live healthy and flourish.
A plan adapted to you
Your life is precious
Using real-time scientific protocols combined with your data, your Livez plan is automatically recalculated to your prevention needs. Throughout your whole lifespan.
Auto-book appointments
Your life is complex
Let Livez take care of the booking admin for screenings and immunizations – quickly and easily. High quality, in-network providers of your choice.
In-app screening
Your life is busy
It's unlikely you visit the doctor for every screening you need. Get essential screenings on time and easily via the Livez app. Designed for your convenience, based on your data.
Track your progress over time
Your life is evolving
Preventive medicine is the key to boosting your lifespan . Keep track of your preventive health measures, as your life shifts and changes.
Meet the brains behind your preventive healthcare.
Livez fuses AI technology with medical protocols and top-level expertise from in-house doctors and behavioral scientists. Get immediate health check-ups recommended by health authorities, based on your data. The Livez app recalculates seamlessly to meet health organizations' protocols. But adapts to your age, health plan, location, risk factors and personal and family history. Automatically.
of disease can be prevented
by on-time screenings and immunizations – from babies to the elderly.
Livez recommended check-ups are based on Health organizations' guidelines
CDC, US Department of Health and Human Services, American Cancer Society and the American Heart Association.
Designed to make personalized prevention easy.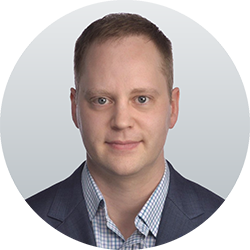 Samuel Peik, MD
Preventive Medicine Physician
"Personalized prevention is a critical factor to living longer and healthier. This will be the next wave of medical innovation. Optimizing this for each patient throughout their life is the next step in making this a reality for everyone.
It's time to say goodbye to old ways of managing prevention. Don't you agree?
Don't miss out on preventive health measures and screenings. With your personalized, adaptive plan, Livez makes sure you won't.
Preventive
Diseases are best treated early. Start now and enjoy a healthier life for you and your family.
Predictive
AI-driven prevention automatically aligns with your preferences, financial incentives and in-network providers. Seamless, systematic healthcare just got a whole lot easier.
Personalized
Livez tracks international guidelines and the latest clinical expertise, analyzing your data to keep your personalized prevention plan at the cutting edge.
Proactive
Move from sick-care to health-care to prevent 85% of disease and 75% of your future costs. Livez keeps you on track from a young age.
100% privacy
We don't share Individuals' data with anyone. No matter what. Livez only exists to create a healthier world.
Supported services
Cancer Health
Skin cancer screening
Colorectal cancer screening
Lung cancer screening
Prostate cancer screening

Women's Health
Cervical cancer screening
Breast cancer screening
Sexual Health
HIV screening
Syphilis screening
Chlamydia screening
Gonorrhea screening
Hepatitis B screening
Hepatitis C screening
STI screening
Physical Health
Latent TB screening
Fall prevention screening
Musculoskeletal screening

Vision Health
Heart Health
Cardiovascular screening
Blood pressure screening
Cholesterol screening
AAA screening
Weight loss screening
T2 Diabetes screening
Obesity screening
Aspirin medication
Statin medication
Healthy Behaviors
Tobacco use screening
Drug use screening
Alcohol use screening
Mental Health
Depression screening
Domestic partner screening
Anxiety screening
Dental Health
Dental exam/cleaning
Dental X-ray
Vaccines
Meningitis vaccines
MMR vaccine
Pneumonia vaccines
Td/Tdap vaccines
Varicella vaccine
Zoster vaccine
Influenza vaccine
Hib vaccine
Hepatitis A vaccine
Hepatitis B vaccine
HPV vaccine
Coronavirus vaccine