85
%
of disease can be prevented with on-time screenings and measures
75
%
of your future health costs can be prevented
8
%
of adults actually complete preventive, all recommended clinical screenings
Welcome to automated personalized prevention.
The progressive future of employee healthcare
A mobile-first
solution
Many employees don't go to every routine screening appointment. And this has been amplified by Covid-19, where routine onsite screening was mostly canceled by employers. Livez is a mobile 1st solution, mitigating disease at scale.
An adaptive,
personalized plan
AI technology merges medical protocols with expertise from in-house doctors and behavioral scientists, to create a continuous plan, based on personal data. Designed to boost your employees' lifespans.
Easy booking for
physical screenings
Auto-book must-have physical screenings, with high-quality, in-network, nearby providers.
Auto-
recalculates
Livez does the work for employees so they can be on auto-pilot. Smart AI adapts to changing age, health plan, location, risk factors, and providers availability. Automatically. Across the lifespan.
Livez gives your employees personalized preventive medicine. On autopilot.
Today, employee healthcare is reactive. 60% of employees have a chronic disease. And these employees cost you up to 50 times more per year than others, accounting for 90% of employer health spend.
Livez automatically aligns employees' prevention plans, behavioral patterns, financial incentives and end-point providers. Making clinical prevention seamless.
Clinical prevention yields highest ROI
One platform,
all health guidelines
Avoid paying for multiple and disjointed programs. Our holistic approach includes comprehensive, evidence-based disease prevention, yielding 40+ preventive services – from cancer to diabetes to depression, for all stages of life.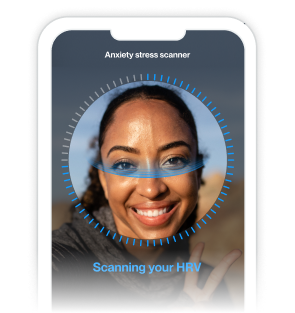 Go mobile,
drive continuity of care
Provide 'Health Security on Auto-Pilot', while being agnostic to health plans, geographical location or Covid-19. Powered by connected devices, big-data, and AI – Livez simply recalculates per person, across life changes.
Equitable premium prevention, for everyone
The future of healthcare is Proactive, Predictive, Personalized Prevention. Make equal access to P4 medicine a reality for all employees, all family members – of any age and health status.
Say hello to a healthier company, driven by P4 Medicine
Preventive
Preventive medicine detects and treats healthy employees, before symptoms even appear.
Predictive
AI-driven prevention automatically aligns with employee preferences, financial incentives and In-network providers. Seamless, systematic healthcare just got a whole lot easier.
Personalized
Livez tracks international guidelines and clinical expertise. We analyze members' data to keep personalized care plans at the cutting edge.
Proactive
Move from sick-care to health-care to prevent 85% of diseases and 75% of your future costs. Livez keeps employees on track, whatever their age.
100% privacy. Guaranteed.
We don't share Individuals' data with anyone. No matter what. Livez only exists to create a healthier world.
Supported services
Cancer Health
Skin cancer screening
Colorectal cancer screening
Lung cancer screening
Prostate cancer screening

Women's Health
Cervical cancer screening
Breast cancer screening
Sexual Health
HIV screening
Syphilis screening
Chlamydia screening
Gonorrhea screening
Hepatitis B screening
Hepatitis C screening
STI screening
Physical Health
Latent TB screening
Fall prevention screening
Musculoskeletal screening

Vision Health
Heart Health
Cardiovascular screening
Blood pressure screening
Cholesterol screening
AAA screening
Weight loss screening
T2 Diabetes screening
Obesity screening
Aspirin medication
Statin medication
Healthy Behaviors
Tobacco use screening
Drug use screening
Alcohol use screening
Mental Health
Depression screening
Domestic partner screening
Anxiety screening
Dental Health
Dental exam/cleaning
Dental X-ray
Vaccines
Meningitis vaccines
MMR vaccine
Pneumonia vaccines
Td/Tdap vaccines
Varicella vaccine
Zoster vaccine
Influenza vaccine
Hib vaccine
Hepatitis A vaccine
Hepatitis B vaccine
HPV vaccine
Coronavirus vaccine