of routine care being delayed or avoided during COVID-19
And provider unavailability and cancellation of onsite screenings and immunizations were key reasons for this. This impact is still strongly felt, with a big gap between the number of screenings carried out pre-pandemic and the number today. Plus, a sharp increase in the burden of disease across the board.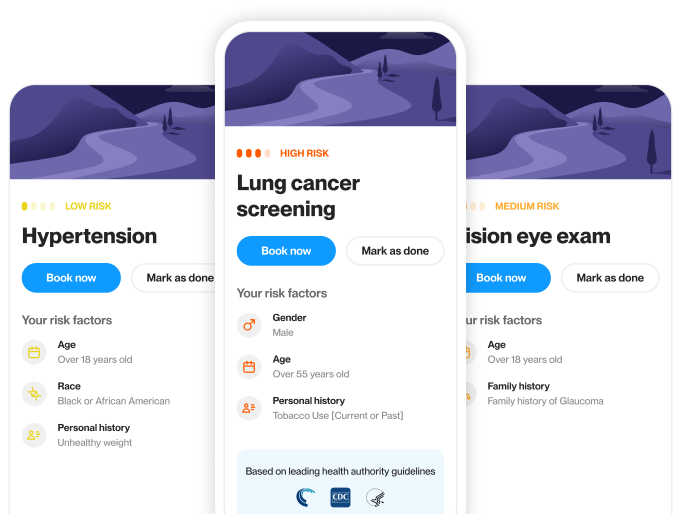 On-time screenings are more critical than ever
Personalized preventive medicine can reduce chronic disease by 85%.
The Livez app gives everyone – regardless of health status, age, location or lifestyle – an automated, personalized platform to prevent disease before symptoms even appear. Over entire lifespans.
Convenience quickly becomes a powerful habit
In-app screenings, auto-booking for physical screenings and personalized auto-adaptation to changing circumstances make clinical healthcare easy.
Health security when chaos strikes
Your health should always be at the top of your list – and this goes for employers too.
Livez gives peace of mind that your healthcare is being prioritized, for your whole life. Even when disasters happen.